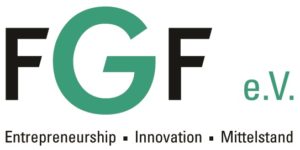 The EQUA-Stiftung and the FGF supports researchers by donating the prize money of 1.000 Euro for the "Family Business and Mittelstand Research Award 2017", which will be awarded during the 21th Annual Interdisciplinary Conference on Entrepreneurship and Innovation, October 5th to 6th, 2017 at the University of Wuppertal (Germany).
Participants are all authors who submit a full paper proposal (30 pages + literature notes) until May 24th 2017 for the G-Forum 2017 in Wuppertal.
More informations about all FGF Awards.